Technical data

Advantages
Segment Ball Valve Typ_P21

Most demanding applications
Designed for the most demanding applications in chemical, pharmaceutical, and most solids processing industries.
Especially for difficult products such as sand, gravel, metal powder, ceramics and many other bulk materials.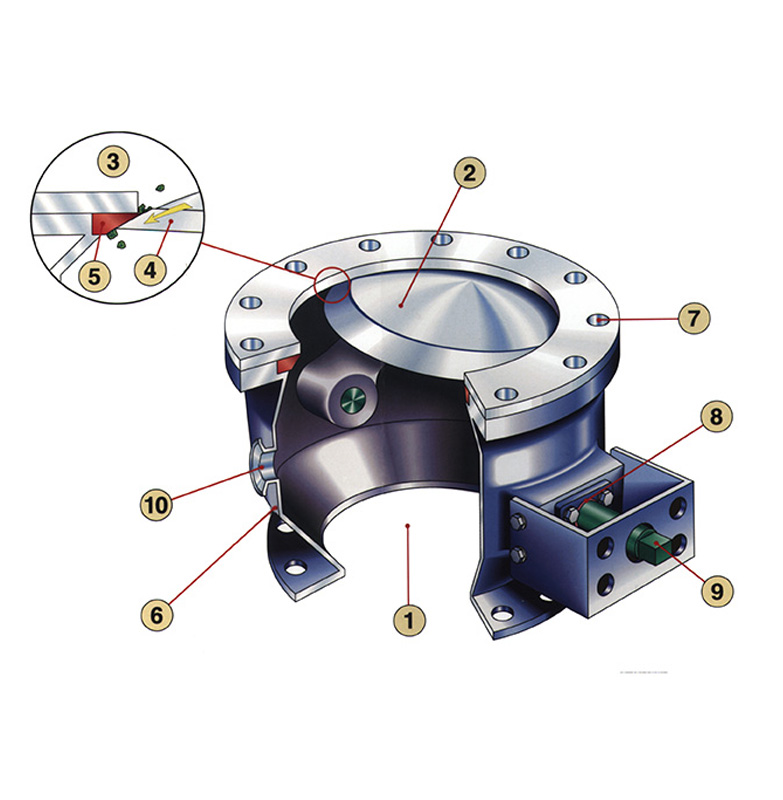 1. full product pass
The ball segment rotates completely out of the product flow to avoid product deposits and and ensures unobstructed mass flow.
2. No product deposits
No cavities in which product residues can settle, crystallize, polymerize, can cake together and thus impair the function.
3. Self-cleaning sealing surface
The self-cleaning effect of the sealing area prevents abrasive products from being drawn in between the segment and the sealing surface. This prevents blocking of the segment valve or destruction of the sealing system.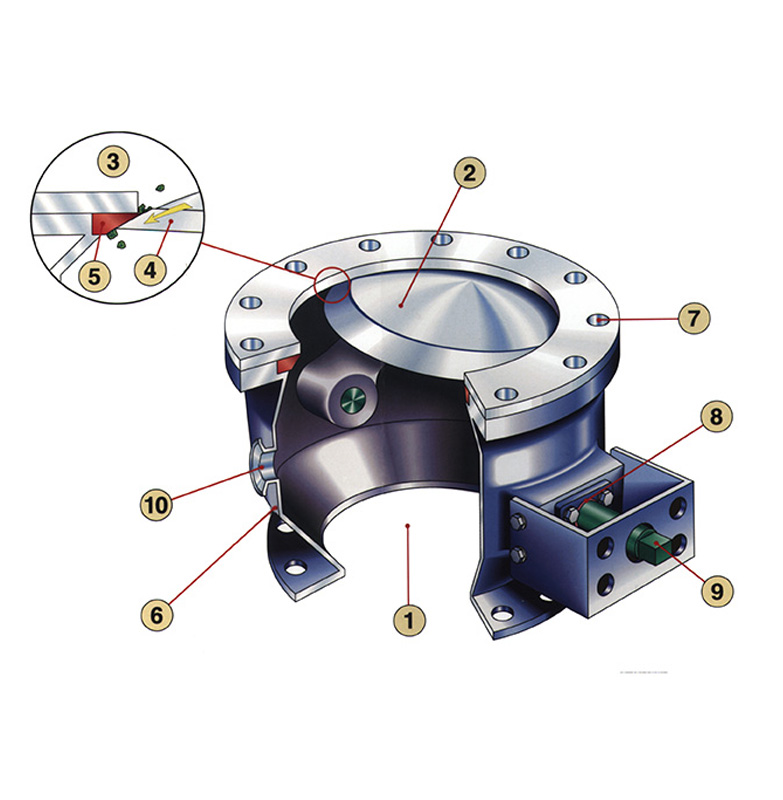 4. Shut-off segment
Precision machined from flat steel for high pressure applications.
5. Sealed seats
Depending on the application, can be designed with Teflon, metallic sealing or with an inflatable seal. can be made.
6. Housing
Designed, tested and manufactured in accordance with ASMS VIII (pressure vessels) and IX (welding procedures) from any weldable alloy.
Surfaces polished to Ra 16µm and optionally to Ra10µm.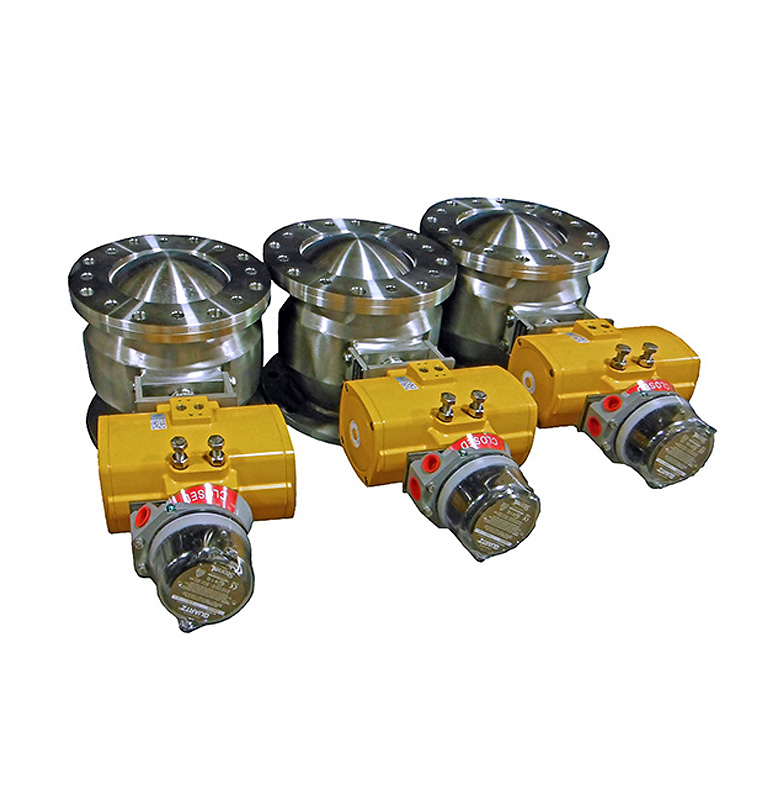 7. Connections
Marsh connection
According to DIN and ANSI
8. Bearing ball segment
Double eccentrically mounted so that the contact pressure can be readjusted after wear.
9. Automation
Connection according to DIN/ISO5211
10. Cleaning
Optionally with CIP connections for cleaning the housing interior as well as ball segment.